Camping on site at Sierra Hot Springs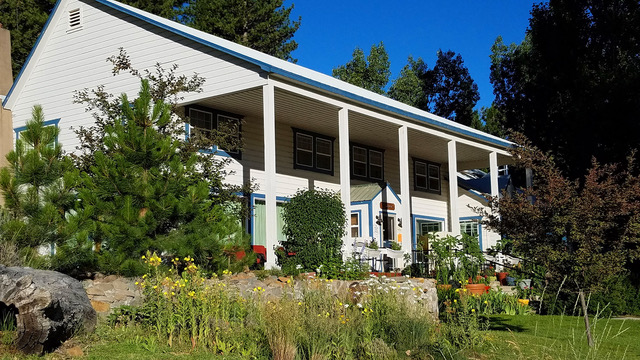 Camping on site at Sierra Hot Springs
Must bring your own tent, sleeping bag, pad, etc. If it rains, the Green Room where we will do our retreat, will be available for lodging. Must bring your own bedding.
2 Night Stay: Saturday & Sunday camping on site at Sierra Hot Springs
6 - Gourmet organic meals & coffee & teas: Breakfast, Lunch & Dinner - Saturday & Sunday Please let me know if you are vegetarian, vegan or have allergies.
2 - One Hour Beginner Yoga Classes
2 - One Hour Guided Meditation Classes
1 - Spiritual Speaker - Topic: Forgiveness
1 - Spiritual Speaker - Topic: Law of Attraction
2 - Lunar Cycle Rituals: Waning Moon Ritual (fire ritual to banish negativity) & New Moon Ritual (writing intentions to draw in our dreams) Click for more information on Rituals.
1 - Rebirthing Ceremony - You will be reborn in the healing mineral waters.
1 - Goal Setting Techniques and Vision Board Making
1 - Visualization Techniques for clearing negative energy and bringing in positive energy.
In addition: Full use of the hot springs & sauna 24/7. Hiking, journaling, or cooking your own meals. More information on Sierra Hot Springs Cafe, here.
Not included:
Spa Services & transportation.
Please visit Sierra Hot Springs to book your Spa Services and for driving & directions.
Full Payment is due from Aug. 2 to Aug.16th
Please see Terms & Policies and Payments for more information.